Silverfern creates alpha for its investors by actively originating, selecting, and managing its direct investments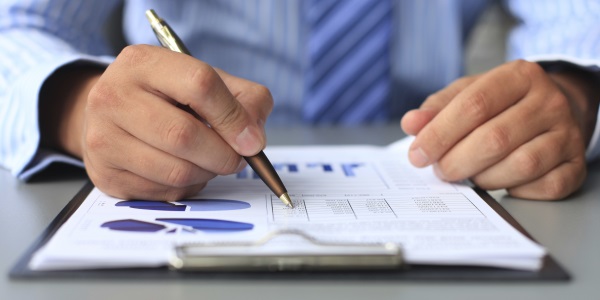 Active Global Direct Investment
Silverfern has a highly differentiated, co-control direct investment strategy. We believe that the addition of active – rather than passive – global direct investment is what generates alpha in an investment portfolio.
Active Origination
Having built a global network of institutional investors and more than 65 family office investment partners, and with 50+ senior operating executives on the Silverfern Advisory Board complementing the Firm's 10 senior investment partners, we have a substantial team of professionals actively sourcing new and compelling investment opportunities every day. Silverfern does not participate in auction processes, seeking instead to identify special circumstances where our team and our global reach can work together to understand and uncover value where other investors may not be able to see it, bringing more than just capital to an investment.
Through Active Origination, Silverfern aims to carefully select its investments on the basis of attractive, risk-adjusted return expectations, employing relative, not just absolute, investment selection discipline and market knowledge. This freedom allows Silverfern to generate true alpha for its investment portfolio, as it is not directly correlated to any underlying fund investments.
Non-traditional investment partners and private equity firms will also originate investment opportunities directly to Silverfern, as they look to reciprocate our origination to them. As a strategic direct investor with deep resources on which to draw, we are often viewed as an attractive deal partner ahead of other investors who may have only cash to contribute.
Silverfern maintains relationships with more than 200 non-traditional investment partners, private equity firms and family offices worldwide.
Active Selection
Active Selection involves deep primary due diligence. Direct deal due diligence is very different to fund/manager due diligence, and is best accomplished by experienced industry veterans and deal professionals. For Private Equity, we draw on the deep industry experience of the 50+ senior operating executives on the Silverfern Advisory Board to give us the market, asset and company insight we need to complement our own cohesive, experienced investment team. Silverfern's Investment Committee member tenure averages close to 10 years and we have diligenced more than 350 transactions as a team.
Our investment selection process is highly disciplined, supported by a stable investment strategy over time. As Silverfern has grown we have not looked to do bigger deals, but rather to invest more capital – resulting in more influence and transparency – into the same-sized middle market transactions we have always focused on.
Active Management
Silverfern is a co-control direct investor, embodied through active management. Active management means we are always represented on the boards or have other influential positions in our private equity investments.
Active management also means that we have access to – and deliver to our investors under our transparency in reporting guidelines – better information and insight as to what is really going on with each of our portfolio investments, allowing growth initiatives to be pursued, or remedial action undertaken, as markets and operations dictate. By actively mitigating our risks, and aggressively pursuing our opportunities, we seek to help maximize returns to our investors over time. Silverfern has more than eighteen years of experience in selecting and managing direct investment deals through multiple market cycles.