Silverfern: The flexibility of a financial investor, coupled with the resources akin to a strategic investor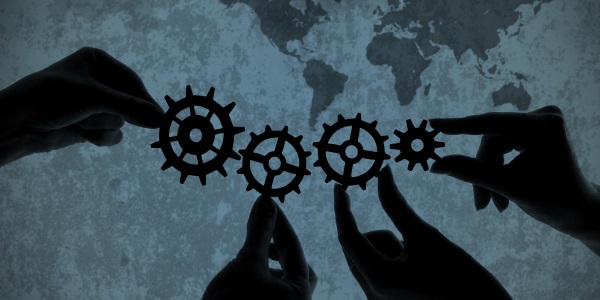 Independent, Low-Correlation, Deal Origination
Silverfern actively invests in direct co-control private equity only. Silverfern originates its own deals independent of any LP/GP relationships, utilizing the deep origination and diligence resources more typically found in a strategic investor.
Silverfern believes its strongest competitive advantage is the Firm's extensive networks of relationships, built up over the past 20 years, that provide private, off-market information flows spanning both markets and industries and access to attractive, non-correlated investment opportunities. Silverfern acts as a primary deal originator by combining these distinctive information flows and resources with the networks of its partners, enabling it to identify significant dislocations between value and price in companies whose source of dislocation or underperformance is either temporary or controllable, and allowing Silverfern to act as a local investor in seeking global private equity investment opportunities.
Global, Strategic, Resource Network
To successfully invest globally, one needs to always be local. We achieve this imperative by deploying and partnering with the deep resources of Silverfern's global investor network and the over 50 experienced operating managers of the Silverfern Advisory Board.
Active Global Direct Investment
At Silverfern, we believe that the addition of active – not passive – global direct investment is what generates alpha in an investment portfolio.
Active Direct Investment means the independent origination and active selection of deals, while seeking to avoid correlation to our existing portfolio.
Active Management means being represented on the board of every investment we make, and actively contributing to the maximization of investment returns through the relationships and experience we bring to bear.
Investment Flexibility
Despite having the resources of a strategic investor, Silverfern is a nimble financial investor, able to quickly and creatively structure our investments to the benefit of our target companies and partners. With no investment restrictions (industry, geography, type of investment, asset class) we enjoy substantial advantages over more traditional or constrained capital sources.
Relative, not just Absolute, Investment Selection
By actively originating direct co-control investment opportunities that offer the potential for attractive risk-adjusted returns on a global basis, Silverfern is uniquely able to evaluate investments on a relative, not just absolute, basis. While an investment may look attractive on its face, if that same investment can be replicated in another investment region at lower cost or with lower risk, investment returns should be enhanced. Reviewing on average more than 20 investment opportunities each year, Silverfern is highly selective in the investments we make.
Attractive Deal Partner
Sophisticated family offices, non-traditional capital sources and fund managers alike view Silverfern as an attractive investment partner because our experience, global network and operational resources make us more valuable than cash alone.