Silverfern brings Discipline, Process and Experience to its business every day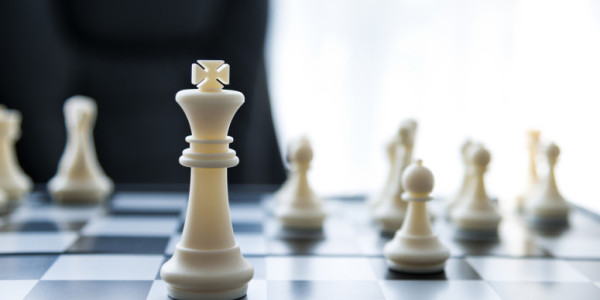 A Strategy to Partner
Silverfern's unique co-control investment strategy seeks to mitigate systemic risk in its portfolio by pursuing attractive risk-adjusted returns on a global basis, while at the same time seeking to manage local/market risk through its strategy to partner with one or more Investment Partners of sufficient size and capability to provide the majority of the private equity capital required to effect each investment. Our strategy to partner addresses the need for specialized managers who have the relevant expertise to help manage risk across a wide array of transaction types, industries, asset types and geographies. In this manner we build global and industry-diverse investment portfolios for our investors.
Manage the Micro, Survive the Macro
Silverfern is strongly of the view that superior investment return generation requires a combination of both micro and macro risk management.
Micro, or market, risk management involves developing a deep understanding of the market in which each of our target companies operates and is located, and is achieved by leveraging the experience of the 50+ Fortune 1000 operating managers on the Silverfern Advisory Board. We only invest in companies, industries, assets and markets that we deeply understand, and we use that understanding to generate superior risk-adjusted returns through growth and operational improvement.
Macro risk management involves careful planning to survive, and ultimately thrive, if adverse macro events (those outside of our control) impact our investment, seeking to take advantage when others fail. Conservative financial leverage is central to this imperative.  Examples of our strategy include significant add-on investments in Sequitur Energy Resources, taking advantage of weak energy market fundamentals.
Mitigating Systemic Risk
Silverfern believes that systemic risk can be mitigated (but never, in our view, eliminated) through a conscious strategy of geographic, industry, and asset investment diversification. However, that diversification in and of itself brings new risks – local market conditions, geo-political risk, etc. To manage these risks, and to avoid reduced systemic risk being simply replaced by increased market risk, Silverfern partners with leading in-market, on-the-ground, locally expert investment and operating partners in every investment we make. We also draw on the substantial local market resources of our global investor network so that by effectively being "local" in everything we do globally, we can invest across markets to reduce risk, not increase it.
Managing Market Risk
Silverfern believes that market risk can be managed within a portfolio by diversifying investments across industries and asset classes. To do so, however, requires an investor to be an expert in every industry and asset class they are investing in. Our view is that no one investor can be an expert in everything, and we choose instead to partner with individual industry executives who have demonstrated, diligenced, records of operating success in each of the industries and asset classes in which we invest. By bringing the decades of industry operating experience represented on the Silverfern Advisory Board onto our investment and diligence teams on every deal, we develop deep investment insight, becoming a globally diversified industry specialist, clearly distinct from generalist firms and investors.
Independence – Managing L'Amour de L'Accord
We've all heard about it: the deal team that falls in love with a deal. Silverfern believes that an independent "voice of reason" is critical to a disciplined investment approach and, accordingly, has independent experts on each of its Investment Committees. It is the role of these experts, typically coming in late (post diligence) to the deal, to manage "L'amour de l'accord." They provide our Investment Committee with an additional "unattached", unbiased lens to further assess why an investment might go wrong, and how best we should protect our capital. Ron Kravit joins our Private Equity Investment Committee for every deal. With a requirement for unanimous Investment Committee approval on every Silverfern investment, this ensures dissent is heard, and every identified risk is considered.
Experience and Discipline Matter
Silverfern has an experienced, cohesive, investment team. Our Investment Committee member tenure averages close to 10 years; we have diligenced more than 350 investments as a team; and we currently diligence more than 20 new private equity investments per year. We conduct full primary due diligence on all of our investments, and we are represented on the boards of all of our portfolio companies as a value-added investor. Diligence on direct co-control deals is very different to diligence on funds or managers, and, with over twenty years of hands-on experience in-house in direct investment deals already, we bring the discipline of experience to our investment process every day.