New York, NY October 30, 2014 – The Silverfern Group, a leader in non-traditional global direct investment, today announced that Founder and Co-Managing Partner Reeta Holmes spoke on two panels titled "How to Deliver Superior Returns by Driving Operational Value and Structure" and "Women in Private Equity" at the NAIC 44th Annual Meeting and Convention in Carlsbad, CA.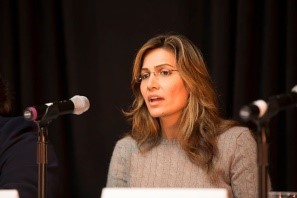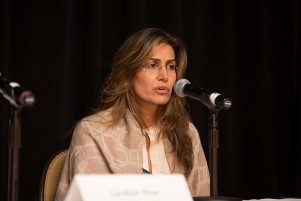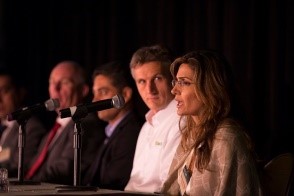 During discussion, Reeta Holmes (pictured) defined Operational Excellence when evaluating an investment as: "A base case management plan that is at least on par with identified competitors and which is closely tied to management incentive compensation. A realistically achievable upside plan which includes strong upside incentives for management, and which exceeds industry norms".
On why Operational Excellence is important, she added: "This is simple. To make investment returns solely or largely dependent on financial engineering, involves layering financial risk on top of operating risk. Our view is that most financial investors do not adequately price this double-layered risk other than in bull markets, which puts long term gains at risk in the event of macro disruption, even in well-run companies. You must deeply understand the micro of your business, and then structure to be able to ride out the macro if necessary. We prefer to use very conservative leverage, and to build our value through growth and operational improvement at our portfolio companies".
Describing Silverfern's value-creation strategy, Reeta noted: "Experienced Silverfern Advisory Board operating executives are brought in to be part of every deal team from the very beginning. Not just diligencing the target company's management and operations, but critiquing them to identify immediate improvements to be implemented post acquisition, based on real world operating experience. The availability of those executives in either executive or non-executive roles, and the collective resources of our 60+ global family office investors, allow us to drive further value creation post acquisition as a quasi-strategic, and not just financial, investor".
Asked about being one of the most successful women in Private Equity, Reeta concluded: "Thank you. I am proud to have built a world class firm.  As a woman in a male dominated industry, I am happy the market recognizes that excellence comes in both genders. Our differentiation is not that we are a woman-led firm, but that Silverfern is excellent at what we do – non-traditional global direct investment".
About the NAIC
Founded in 1970, the NAIC is an association of firms and individual investment professionals which facilitates strategic relationships between member firms and institutional investors seeking superior risk adjusted returns. The NAIC's mission is to empower women and minorities to succeed as investment managers, and to encourage wealth creation in underserved markets through private equity investments. For over 44 years, the NAIC annual meeting has brought together the thought-leaders of the industry to highlight the performance of diverse and emerging managers and to spotlight best practices in private equity. www.naicpe.com
Media Contacts:
Todd Fogarty or Aduke Thelwell
KEKST
todd.fogarty@kekst.com or aduke.thelwell@kekst.com
+ 1 212 521 4800
About Silverfern
Founded in 2001, Silverfern is one of the largest and most successful family office investment clubs in the world. Silverfern invests on behalf of more than 65 of the world's largest and most sophisticated multi-billion-dollar single family offices, and has a global exclusive partnership with the Citibank Private Bank. Through its offices in New York, Amsterdam, Frankfurt and Sydney, Silverfern makes non-traditional, direct, co-control and minority investments in middle market private equity and real estate investment opportunities globally. Silverfern's investment strategy seeks to mitigate systemic risk in its portfolio by pursuing attractive risk-adjusted returns on a global basis, while at the same time seeking to manage local/market risk through its strategy to partner with non-traditional, local, investment partners on each of its investments. Silverfern is amongst the few truly global middle-market, multi-asset-class, investment management firms in the world today, with resources akin to those of a strategic, local investor.
Additional information is available at www.silfern.com